Stefan Bucher
Managing Partner
---
Stefan Bucher is the founder and Managing Partner of CORUM Vermögensverwaltung AG. Before setting up the company, he worked as a director for various Swiss private banks, where he gained extensive experience in the asset management and investment business. He has made himself a name as an asset management specialist and adept financial advisor.
Managing Partner bei CORUM Vermögensverwaltung AG, Zürich
stefan.bucher@corumag.ch

Christian Alois Bucher
Managing Director
---
Christian Alois Bucher is an experienced finance specialist and worked his way up the banking business from the bottom. As a client and investment advisor, he worked for more than 20 years for various Swiss banks and since 2009 is working for Corum Vermögensverwaltung AG. Christian Alois Bucher maintains an international network of contacts. Aside from speaking German, English and French, he is also fluent in Russian.
Ladina Bülow
Business Administration
---
Ladina Bülow works as a Business Administrator. In this role, she ensures continuous support at the reception area and supports the back office in various administrative tasks.
Vincenzo D'Acunto
Clerk
---
Mr D'Acunto is responsible for updating our portfolio management system (VWD). He was previously employed as a clerk by various reputable financial institutions. Thanks to his many years of experience, his comprehensive specialist knowledge and his networked thinking he is optimally positioned for this employment.

Thomas Kemmerer
Managing Director
---
Thomas Kemmerer has many years of experience in private & investment banking and is seen as a finance expert in the industry. He has held a managerial role in well-known financial institutions. He provides extensive and customised support to demanding private clients in all matters of capital accumulation and structuring, with a focus on Eastern Europe.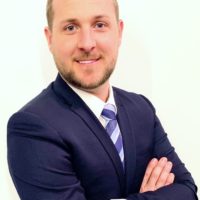 Boris Meyer
General Counsel & Compliance Officer
---
After studying law Boris Meyer gathered essential experiences in the Legal & Compliance field (GwG, FATCA, VSB, FIDLEG etc.), especially at Credit Suisse and an aspiring private equity company in Zurich. In addition to the usual school languages he also speaks Spanish and Croatian.
Thomas Pyloridis
Managing Director
---
Thomas Pyloridis has been working in the finance sector with Swiss banks and other financial institutions for the past 20 years. He has a great deal of experience in the support of wealthy private clients, with a focus on South and Eastern Europe as well as in asset management.
Antonella Piccinni
Office Manager
---
Antonella Piccinni holds the position of Management Assistant at CORUM. She is the heart and soul of the company, making sure that the administrative side runs smoothly and on schedule. Antonella Piccinni has always got the overview and welcomes CORUM's clients either in one of her two mother languages, German and Italian, or equally charmingly in French or English.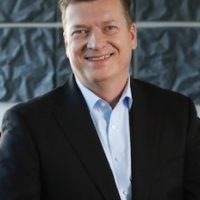 Philipp Röh
Chief Investment Officer Switzerland
---
Philipp Röh is Chief Investment Officer Switzerland at Corum Vermögensverwaltung in Switzerland. Philipp has 27 years of experience in the international financial markets. From 2019 to 2021 he took over the management of a multi-family in Munich and previously worked as chief investment officer for a Danish single-family office in Baar and Copenhagen. He started his career in portfolio management at UBS in Luxembourg in the mid-1990s, before moving to senior management at two other Swiss banks in Zurich.
Patrick Schaufelberger
Investment Consultant
---
Patrick Schaufelberger has worked for over 20 years as a Senior Client advisor in the banking industry and as a result has acquired an excellent knowledge in private and investment banking. He has worked for several well-known swiss and international financial institutions and has advised wealthy and demanding private clients internationally: Asia, Canada and Switzerland. Patrick has built up an extensive business network in the various regions and has been able to utilize his fluency in German, English and French.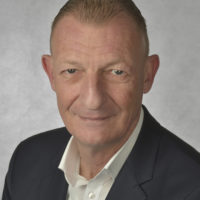 Michel Schwarz
Managing Director
---
Michel Schwarz is Managing Director and Chief Investment Officer of CORUM Vermögensverwaltung AG in Germany. Previously he worked as a director for various Swiss private banks, where he gained extensive experience in the asset management and investment business. He is advising wealthy private clients mainly from Europe and is considered as an expert and specialist in asset management and financial business.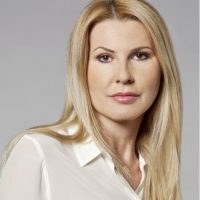 Dinka Susnja
Administration employee
---
Ms Susnja ensures professional service at reception as a commercial employee and supports our team in various administrative matters.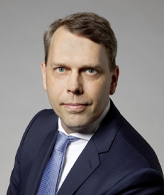 Thomas Tietz
CEO
---
For more than 20 years Thomas Tietz has worked in the IT and Services field all around banks and asset managers and their needs.
Since 1. April 2018 he's CEO of Corum Vermögensverwaltung AG. In those markets he has built up and led companies successfully. His last positions were Executive Director at VWD Group Switzerland AG as well as Member of the Board and Executive Director at Avaloq Sourcing (Europe) AG and Avaloq Deutschland GmbH.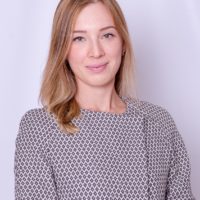 Izel Tumyrkina
Investment Consultant
---
Graduate of London School of Economics, Izel Tumyrkina has more than 8-year track record of successfully developing and managing sophisticated client relationships. She has advised UHNW clients, has created and implemented strategic and tactical portfolio solutions. Izel has a comprehensive knowledge of various asset classes. She speaks English, French, German and Russian.

Natalia Voychuk, MBA
Managing Director
---
Natalia Voychuk is a Senior Private Banker with 15 years experience in Russian and Swiss banks. She has a substantial experience in private and corporate banking, investment advise, portfolio management, book development. Natalia uses entrepreneurial approach in business development, and she is always open to find out the best solution for her clients. She holds MBA in international management and speaks Russian, English, German and French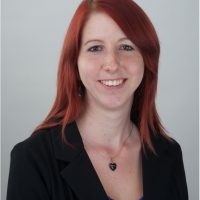 Xenia Wehrli
Assistant to the CEO
---
Xenia Wehrli is Assistant to the CEO and has over ten years of experience in the administration field as well as in maintenance of portfolio management systems.
Since 1. July 2019 she's joined as a member of our CORUM team and, with her friendly nature, is taking care of the needs of our clients and business partners.
Andreas Winteler
Investment Consultant
---
Andreas Winteler has been supporting wealthy and discerning private persons in Germany, Austria, Switzerland and the UK for almost 30 years. His clients appreciate his professional expertise, clarity and reliability. Thanks to his many years as a senior investment and client advisor at renowned Swiss and international financial institutions, he also has a broad network of contacts.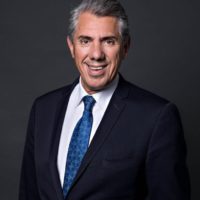 Kemal Yildirim
Investment Consultant
---
Kemal Yildirim has been a senior relationship manager and independent asset manager for over 15 years. He has excellent knowledge in private and investment banking. As an independent asset manager, he advised sophisticated private clients in Turkey, the Middle East, Russia and Switzerland. Kemal Yildirim has very good and extensive professional knowledge in asset management and is characterised by his communication skills and sociability. He maintains a broad network of contacts and, in addition to German, speaks fluent Turkish and English.
Francesco Zeziola
Investment Consultant
---
The language savvy and investment enthusiastic asset manager, Francesco Zeziola has many years of experience as a financial advisor. He worked for renowned financial institutions in Germany, Italy and Switzerland. His in-depth knowledge, his negotioation skills and his professionalism characterize him.